Index-A 15th Anniversary Box Set
This Limited Edition Box Set celebrates the 15th anniversary of Charles Wilkin's influential monogram Index-A published in 2003 by Gestalten. Each set contain a vintage signed copy of Index-A, two new monographs featuring recent collage and photographic works, a commemorative poster and box. Introductions by Matt Owens, Warren Corbitt and Fred Free. Forwards by Joshua Berger and Charles Wilkin. EDITION OF 15 SETS.
$150 Per Set (Plus Shipping)
Shipping options at checkout:
(3-5 Days US Priority Mail or 6-10 days International Priority Mail)
Payment made via PayPal or Credit Card
"These pages really do feel like places. And oh the places we go. Places within a larger place that Charles has created and populated with some of the most magical people we'll ever meet inhabiting a world like no other. Monuments and Dust is like his guidebook to that world and from the very first image that greets us, we get a glimpse of things to come."
- Fred Free
"Charles Wilkin is one of the few artists that has shaped contemporary collage as we know it. Index-A is one of the milestones that 15 years ago showed the possibilities the media had to an insane amount of people worldwide, instantly converting them into collage makers. But he hasn't stopped there. Since then his work hasn't stopped evolving, developing a unique style full of rhythm, beauty and challenging ideas."
-Max Tuja, Co-Founder The International Weird Collage Show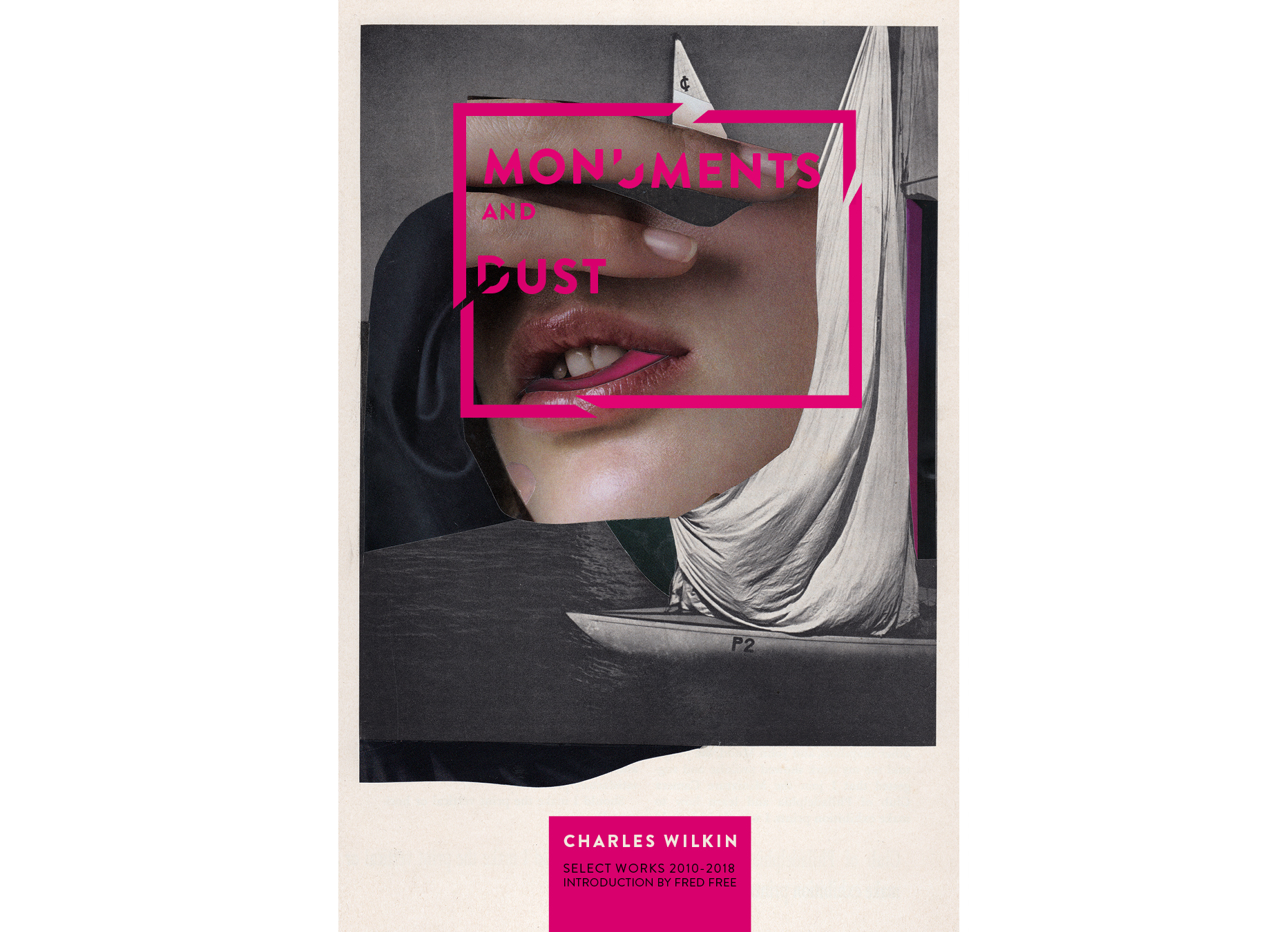 Monuments and Dust
This all new Limited Edition 164 page monograph includes select works from 2010-2018, it's a gorgeous survey of Wilkin's influencial approach and tireless effort to push collage farther.
Meat on the Overhead
Charles is rarely without a camera and this Limited Edition 42 page photo zine includes a selection of his film images taken between 2003-2018.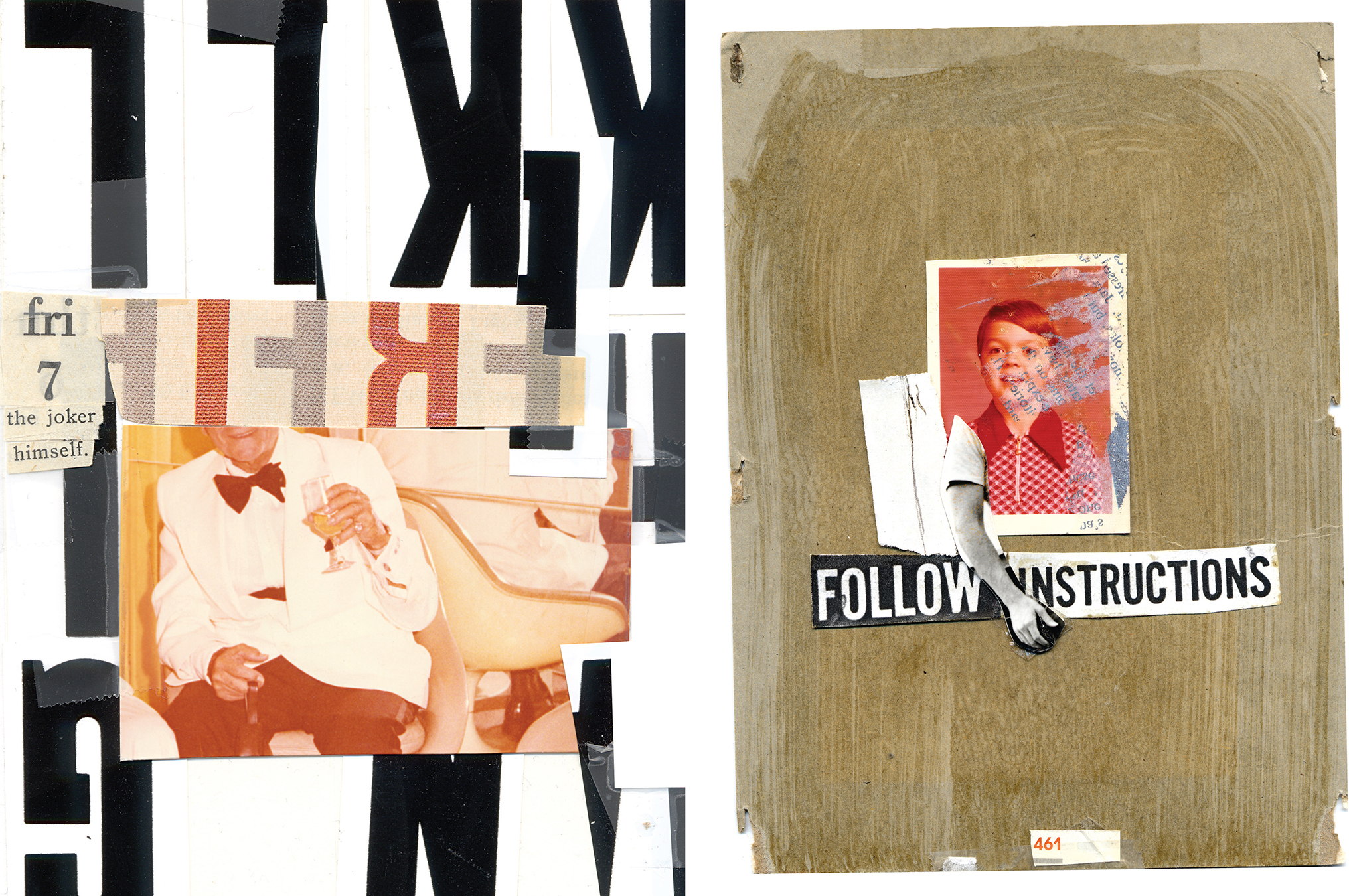 Index-A
Wilkin's original 160 page monograph released in 2003 includes many of his ground breaking collage, Polaroid and typographic work.
Commemorative Poster
The double sided commemorative poster, front and back shown.
Monuments and Dust
Monuments and Dust presents an in-depth survey of my collage work from 2010-2018. The tile references society's endless need to build cultural monuments, only to be broken down and reconstructed into something new. This metaphor parallels my own restless exploration of the collage as a means to challenge accepted perceptions and create new realities. Through out my work I've consistently cultivated a surreal, unexpected and often irreverent reflection of media overall and the frenetic pace of modern living.
Index-A
in 2003 Index A was hailed as a collection of images, thoughts and intuition – an informal connecting of art, design and the human experience. This highly sought after and collectable 160-page monograph features a variety of my creative explorations ranging from drawing and Polaroid's to typography and influential collages. In essence, Index A is a sketchbook of my early explorations but more importantly it's become the foundation for my recent collage work.
"We are what we perceive and meaningful work always transcends the confines we place on it, becoming something greater than itself. This is just one of the many ideals I feel are evident not only in the works presented here but also enhanced by the willful lack of a chronological order and purposeful juxtaposition. For me, this set has become much more than a simple artist's retrospective or homage to Index-A. Instead it is a document of my restless exploration of collage and proof that what is real today may not be tomorrow."
- Charles Wilkin
$150 Per Set (Plus Shipping)
Shipping options at checkout:
(3-5 Days US Priority Mail or 6-10 days International Priority Mail)
Payment made via PayPal or Credit Card